We've made several changes to our business as we look out for your safety and the safety of our staff. As part of our normal practice, we stepped up our efforts to disinfect high-touch areas like door handles & knobs , wearing face mask and training our staff on social distancing. We ask and encourage you to call and schedule an appointment to visit our Model center.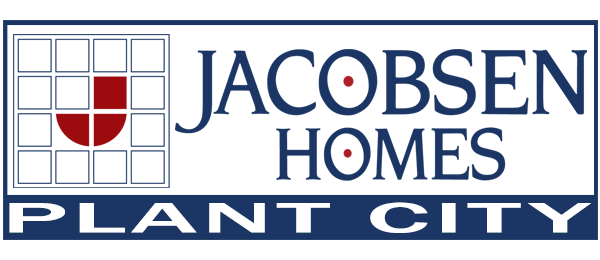 Welcome to Jacobsen Plant City!
Welcome to Jacobsen Mobile Homes of Plant City, FL! Use our site to find out why our manufactured homes are second to none, yet very affordable. It's simply built for you, and built with your lifestyle in mind. We serve and deliver Jacobsen Manufactured Homes Statewide and Guarantee the Lowest Pricing!

Se Habla Español!
We couldn't be happier with Mark and all the folks at Jacobsen Homes Plant City!  We are thrilled with our new home and have had nothing but great prompt customer service from the Jacobsen factory as well as from Citrus and Bahrs Construction, who build the carport, shed and screened the porch.  We highly recommend Citrus Homes for a great building experience!
We wanted to take a few minutes to thank you and let you know how much we appreciate the level of service and support we received. There were never any high-pressure tactics, but always a prompt and helpful answer or action. We have been very pleased with the entire process.
We were very happy to deal with you and enjoyed your total upbeat personality. No questions went unanswered, no requests were ignored and all the surprises were pleasant ones. Thank you so much for giving us such courteous customer service along with your personal touch of friendship. We certainly offer our unreserved recommendation to anyone to work with you and the Team for satisfying their housing dreams!
Words cannot express our gratitude for all you have done for us. Just the way we were treated we knew we had found the right dealership. There are many homes out there, but to us, the importance is whom you deal with. We feel you were a friend as much as a sales person. We are so happy and have you to thank.
I have been in the building business for 27 years and that this would be my first experience purchasing a manufactured home and there was some concern about the basic construction of this type of home. In my research, I found Jacobsen Homes to be constructed as well as any "new build" homes- on site.
Great experience and friendly staff. They took their time with me and never rushed or pressured me.
View Some of Our Most Popular
Manufactured Home Floorplans
ODAdmin
2020-11-04T12:38:16-05:00
1008 Sq. Ft. | 2 Bedrooms | 2 Bath | 24' X 42'
Florida Manufactured Home Production 2021
Check out what other people have to say about us!